RATES
EXP: x3
SP: x3
Adena: x4
Spoil Chance: x4
Drop Chance: x4
Raidboss Drop: x2
Epic Boss Drop: x1
QUESTS
Adena: x4
EXP/SP: x3
Drop chance: x1
All quests fixed and checked manually
ENCHANT
Safe enchantment: +3
Max enchantment: +16
Safe enchantment for one-piece armor: +4
Safe enchantment for duals: +3
SKILLS
All skills are as they were on retail.
Buff time: 20 mins
Songs/Dances: 2 mins
Maximum level 78
Max clan level 5
UNIQUE
L2 OFF files
Fixes of all exploits
No premium account
No donations for items
Box limit: 1+1
Free offline shop
Voice command: .menu
Anti-exploit/anti-cheat protection
No autopicking up drops
No GM shop
No automatic events
Global chat
Limit level zone for Epics
LET'S GET BACK TO COOPERATIVE PLAYSTYLE!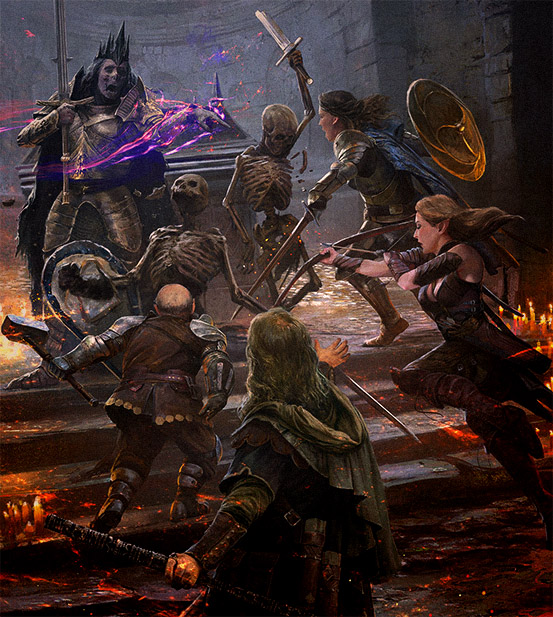 Nowadays MMORPG is mostly dungeon and instance-based game
with solo-like playstyle.
Back to the roots!
Find new friends or enemies!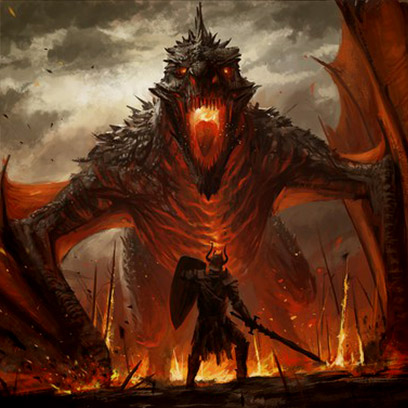 Fight powerful monsters and Raid Bosses!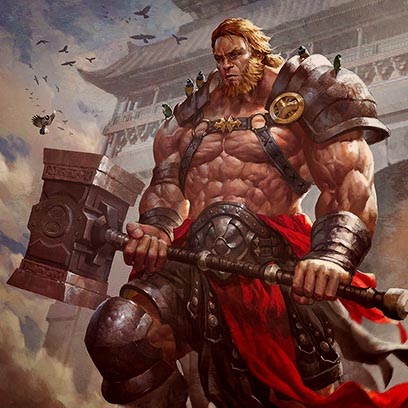 Grow and become stronger!
UNIQUE .MENU VOICE COMMAND
Use .menu command to get more information and benefits!
Server information, vote rewards - all here!
Players online counter!
Drop/Spoil Database with server rates
Item Search
Mobs locations
Real mobs combat stats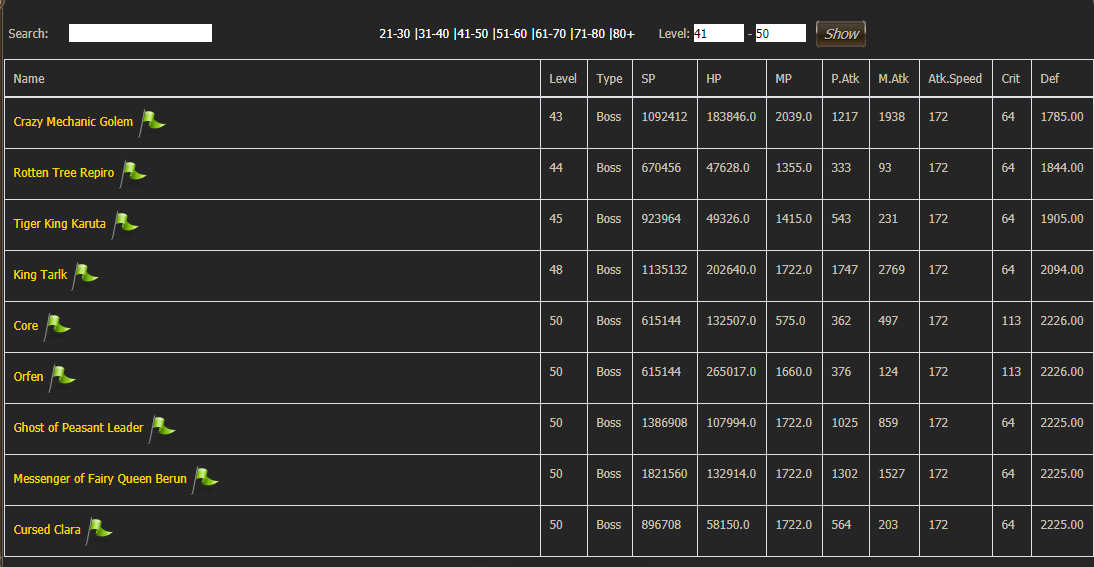 QUEEN ANT
36 hours +/-17

CORE
60 hours +/-23

ORFEN
48 hours +/-20

ZAKEN
60 hours +/-20

BAIUM
168 hours +/-48
ANTHARAS
264 hours +/-72
Limit level zone for Ant Queen/Orfen/Core.

© THIS IS AN EMULATOR OF THE MMORPG GAME, RUNNING FOR INFORMATIONAL PURPOSES ONLY.