RATES
EXP: x3
SP: x3
Adena: x3
Spoil Chance: x3
Drop Chance: x3
Raidboss Drop: x2
Epic Boss Drop: x1
QUESTS
Adena: x3
EXP/SP: x3
Drop chance: x1
All quests fixed and checked manually
ENCHANT
Safe enchantment: +3
Safe enchantment for one-piece armor: +4
Safe enchantment for duals: +3
SKILLS
All skills are as they were on retail.
Buff time: 20 mins
Songs/Dances: 2 mins
Maximum level 78
Max clan level 5
UNIQUE
L2 OFF files
Fixes of all exploits
No premium account
No donations for items
Box limit: 1+1
Free offline shop
Voice command: .menu
Anti-exploit/anti-cheat protection
No autopicking up drops
No GM shop
Global chat
Limit level zone for Epics
No automatic events
More flexible Clan Hall system
LET'S GET BACK TO COOPERATIVE PLAYSTYLE!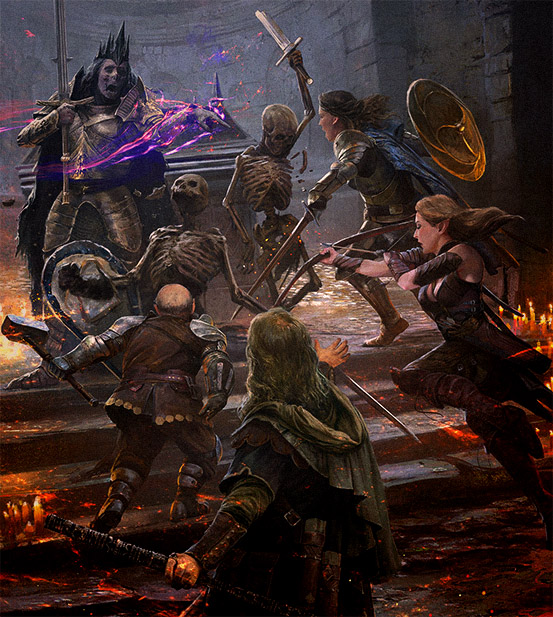 Nowadays MMORPG is mostly dungeon and instance-based game
with solo-like playstyle.
Back to the roots!
Find new friends or enemies!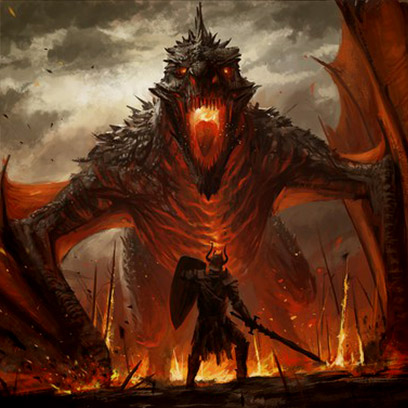 Fight powerful monsters and Raid Bosses!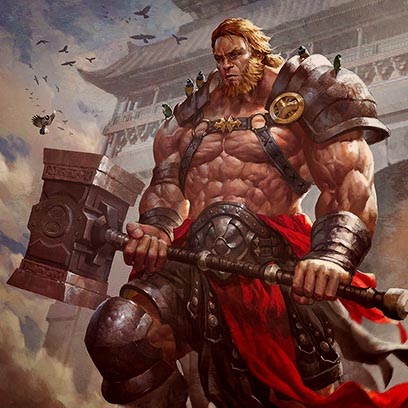 Grow and become stronger!
UNIQUE .MENU VOICE COMMAND
Use .menu command to get more information and benefits!
Server information, vote rewards - all here!
Players online counter!
Drop/Spoil Database with server rates
Item Search
Mobs locations
Real mobs combat stats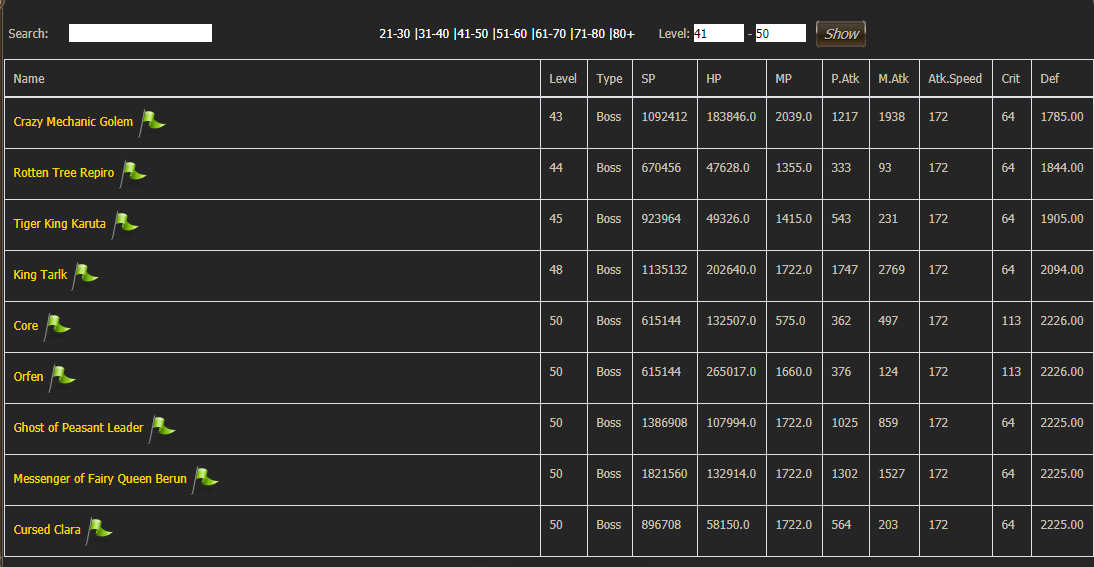 QUEEN ANT
24 hours + 4 (actual time)

CORE
42 hours + 4 (actual time)

ORFEN
33 hours + 4 (actual time)

ZAKEN
45 hours + 4 (actual time)

BAIUM
125 hours + 4 (actual time)
ANTHARAS
197 hours + 4 (actual time)

VALAKAS
268 hours (actual time)

OTHER RB
12 + 9 (actual time)
Limit level zone for Ant Queen/Orfen/Core.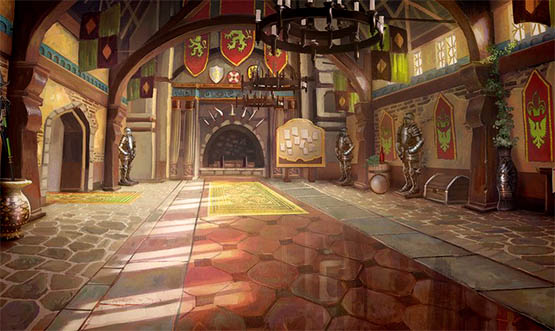 Clan Halls are not unlimited property, but are rented for 4 weeks.
Auctions are held every 4 weeks and last the same 4 weeks.
Even the smallest clan can now afford a clan hall, no monopoly.
The price for renting a clan hall is determined by the market.
Read more on the Forum
The manor is adapted for x3 rates of adena
Increased cost of seeds
Increased cost of fruit
The amount of resources received as a reward for these fruits has remained unchanged
The amount of fruits harvested from mobs remains unchanged
Added manor calculator
Read more on the Forum
Additional notices when trading
Removing low-level characters from high-level locations
Blocking viewing HP \ MP
Fight against RMT and bots
More info on the Forum
© THIS IS AN EMULATOR OF THE MMORPG GAME, RUNNING FOR INFORMATIONAL PURPOSES ONLY.